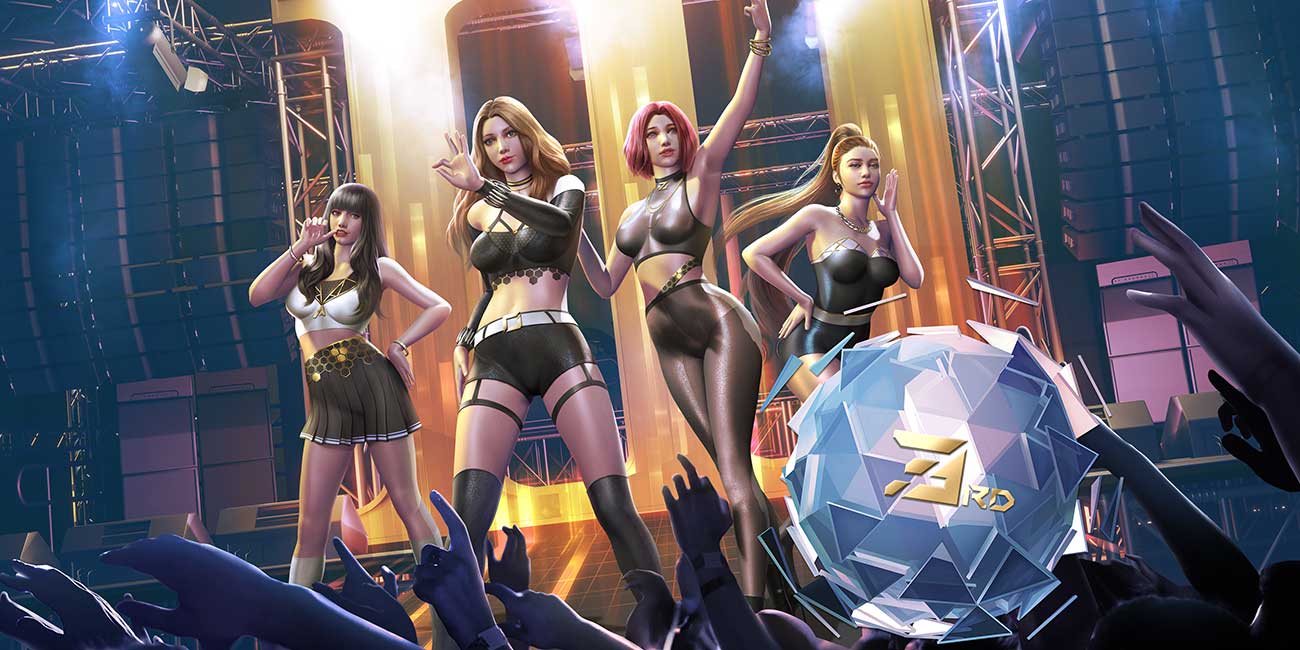 by AppAdvice, September 23, 2021
How Age of Origins Is Celebrating its Third Birthday in Style
Age of Origins turns three years old this month.
Since launching in September 2018 Camel Games' polished, playable zombie-themed tower defense extravaganza has been downloaded well over 40 million times, cementing its position as one of the best-loved TD titles on mobile.

That calls for a celebration, and so Camel Games has a huge gala event lined up to mark the game's third year of zombie-blasting fun. More on that later.
For the uninitiated, Age of Origins is a hugely ambitious strategy MMO that takes place in a dark age following a zombie apocalypse. The only way to survive is to raise an army of machines, soldiers, and deadly ordinance – so that's exactly what you do.
Not only does Age of Origins see you mowing down waves of zombie scum, but it tasks you with rebuilding your city, taking in refugees, rejuvenating your ailing economy, and forming fragile alliances with other players around the world.
Why fragile? Because zombies aren't the only threat in the screaming wasteland you call home. Scheming, backstabbing humans are even worse – so you'll need to scheme and backstab even harder.
Camel Games boils the gameplay down to three phases: Survive, Revive, and Thrive. Surviving involves training grunts, building up your armory, and recruiting unique Hero characters to lead your army.
These include a sexy spy, a mad scientist, an honorable sheriff, and more. Their opponents, meanwhile, include Zombie Bears, Death Mothers, Mutant Zombies, and many other horrifying combatants, shambling in your direction over undulating topography that requires keen tactical instincts.
Reviving involves wiping out the zombies block by block and reclaiming your city, before building hospitals, homes, farmland, and other essential infrastructure. Once your civilization is back on its feet, you can rescue refugees, unlock Prosperity Phases, and keep growing.
Finally, the thriving phase sees you dominating the world map by waging battles that involve hundreds of players fighting in real time, against zombies and human opponents from all around the world.
As you can imagine, resources are in short supply in the undead hellscape of our zombie future, so you'll need to join a clan and fight for what remains of the world's dwindling bounty. Only one alliance can claim the capital and elect a president.
Who knows – if you're smart, tough, and sneaky enough, it could be you.
Aiming for a coveted featured spot on the mobile app stores, Camel Games has added a ton of new content to Age of Origins for the game's Third Anniversary Gala.
From the top, the maximum city level has been cranked up to 38, and seven new troop classes have been introduced, giving you new heights to aim for as you build your apocalyptic civilization.
There's also a new Racing Carnival feature, a brand new event that lets you create a team and race against other players for points. The number of points you rack up will determine the number of Phase Rewards and Ranking Rewards you get.
To give you a little sneak peek into what that means, Camel Games has included the highly prized Titan Skin Fragments in these rewards, so it's well worth participating in races. Not only will you experience new gameplay, but you can nab some top loot too.

Next up, Age of Origins is getting a Third Anniversary Battlepass, consisting of limited City and Fleet Skins, along with a special anniversary pack and something called a Gratitude Gift. Created to thank the existing player base, the Gratitude Gift is full of discounts and tons of other rewards.
You'll also find new Training Chests, containing new themes and designs. Complete the task to get luxurious rewards which allow you to reach higher levels and obtain even better goodies.
The new Lucky Stolen Treasure feature, meanwhile, is a spin-the-wheel event that lets you win wheel prizes and ranking rewards. In both cases there are Titan Skin Fragments up for grabs.
And finally there are the new Alliance Bounty events, which let you complete quests in order to earn bounties and Bounty Ranking Rewards.
That's quite the party list. As you can see, Camel Games is throwing everything at Age of Origins's anniversary celebrations, making this a golden opportunity to level up your character, earn some loot, and have some fun.
So to get involved and receive rare skins and luxurious resources for yourself make sure you download Age of Origins right now on the Google Play Store or the

App Store

– just click right here.
You can also get a digital package of goodies by using the code
appadvice

. Just go to Settings > Pack Exchange > enter

appadvice

. You only have until October 22 to redeem this, so get going!